2022 Jaguar XF vs. 2022 BMW 5 Series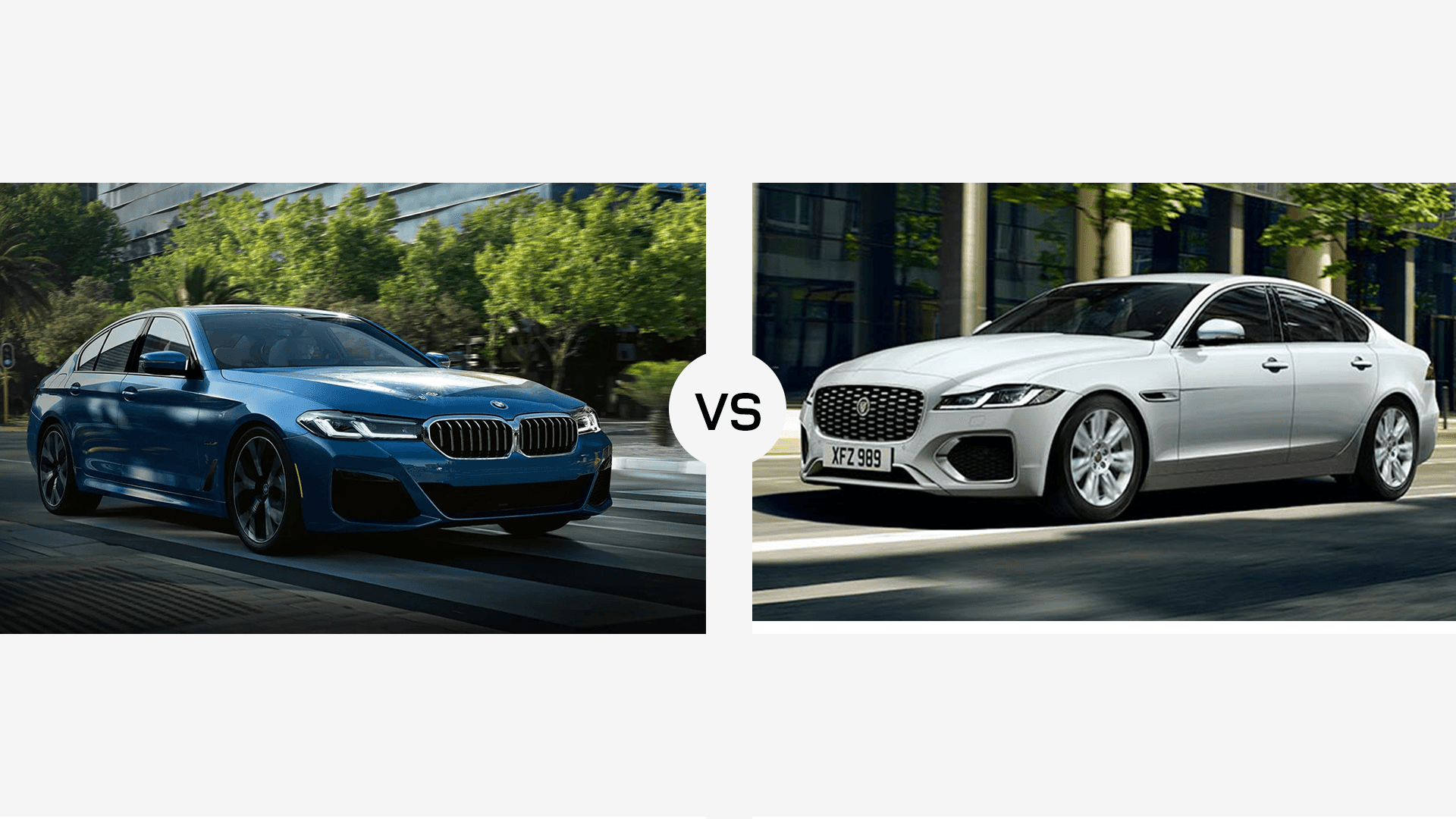 In the market for a new luxury vehicle and unsure where to start your research? Uncover how the refined design and intuitive technologies of the all new 2022 Jaguar XF compare to the powerfully engineered 2022 BMW 5 Series. Learn more on the XF model and the ways in which it acts as a luxury vehicle of practicality and comfort in the modern age. View inventory today and visit Jaguar Las Vegas to test drive the all-new XF.
2022 Jaguar XF
Vehicle Name
2022 BMW 5 Series
195″ L x 78″ W x 57″ H
Dimensions
196″ L x 74″ W x 58″ H
3,655 to 3,845 lbs
Curb Weight
3,765 to 4,321 lbs
City
25 mpg
Highway
33 mpg

Fuel Economy
City
25 mpg
Highway
33 mpg

Horsepower
246 - 296
Engine Type
2.0 liter 4-cylinder

Standard Engine
Horsepower
248 - 288
Engine Type
2.0 liter 4-cylinder

8-Speed Automatic
Transmission
8-Speed Automatic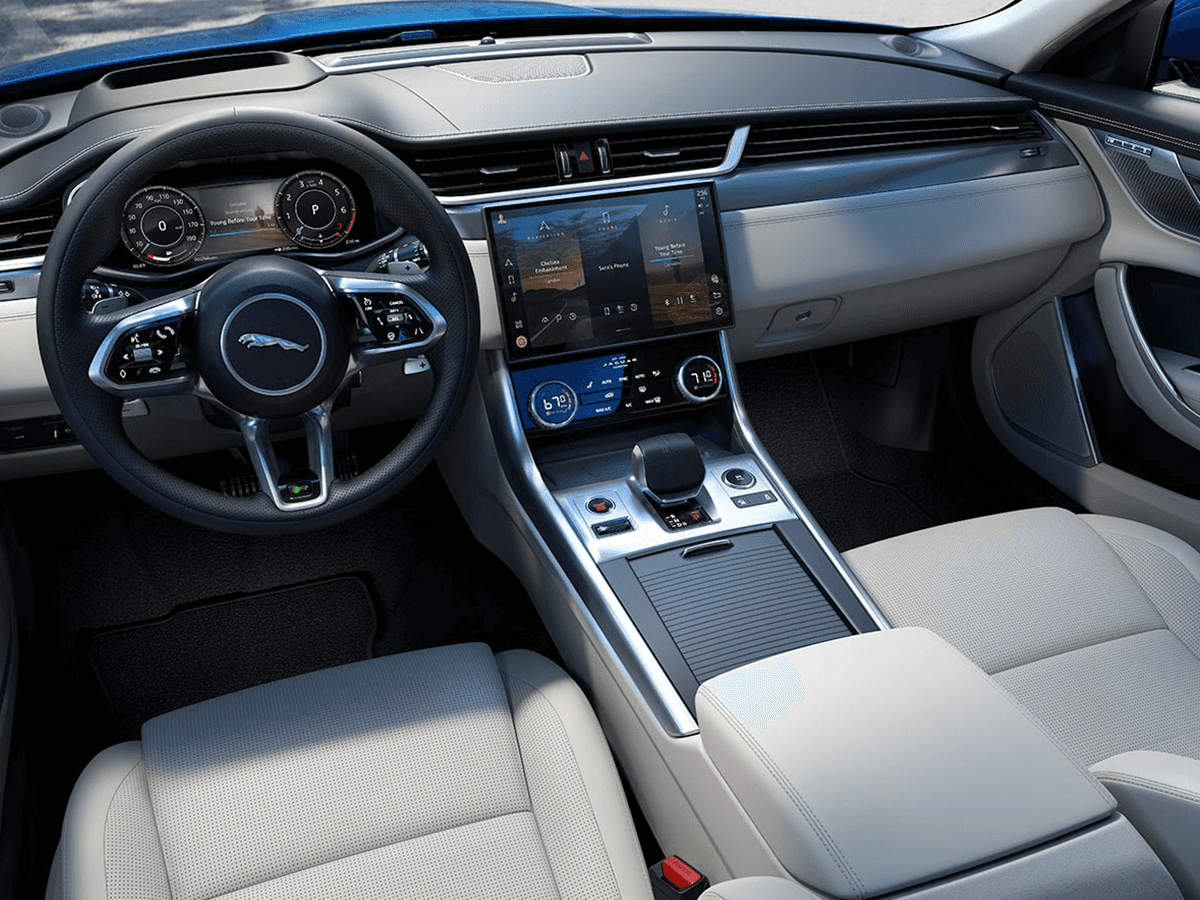 Special Features and Curb Weight
The all-new 2022 Jaguar XF has a curb weight of around 3750 lbs, which puts them at a significantly lower weight than their BMW 5 Series counterpart with a curb weight at around 4043 lbs. Since reduced curb weight is key to performance, this means that the Jaguar vehicle is easier to handle in general and in particular instances like when maneuvering around tight turns. What further separates the two vehicles besides weight, leaving the XF unmatched in comparison, are its luxury special features. One to note that comes standard is the ​​380-watt Meridian™ sound system that delivers both passenger and driver the sound clarity of a live concert experience. Additionally. are the elements either not available in the 5 Series or considered more convenient in the XF: hands-free rear liftgate, panoramic moonroof that spans 17-square feet, and Advanced Driver Assist Systems. Download a brochure to see more specifics regarding facts, figures, and features for the XF model.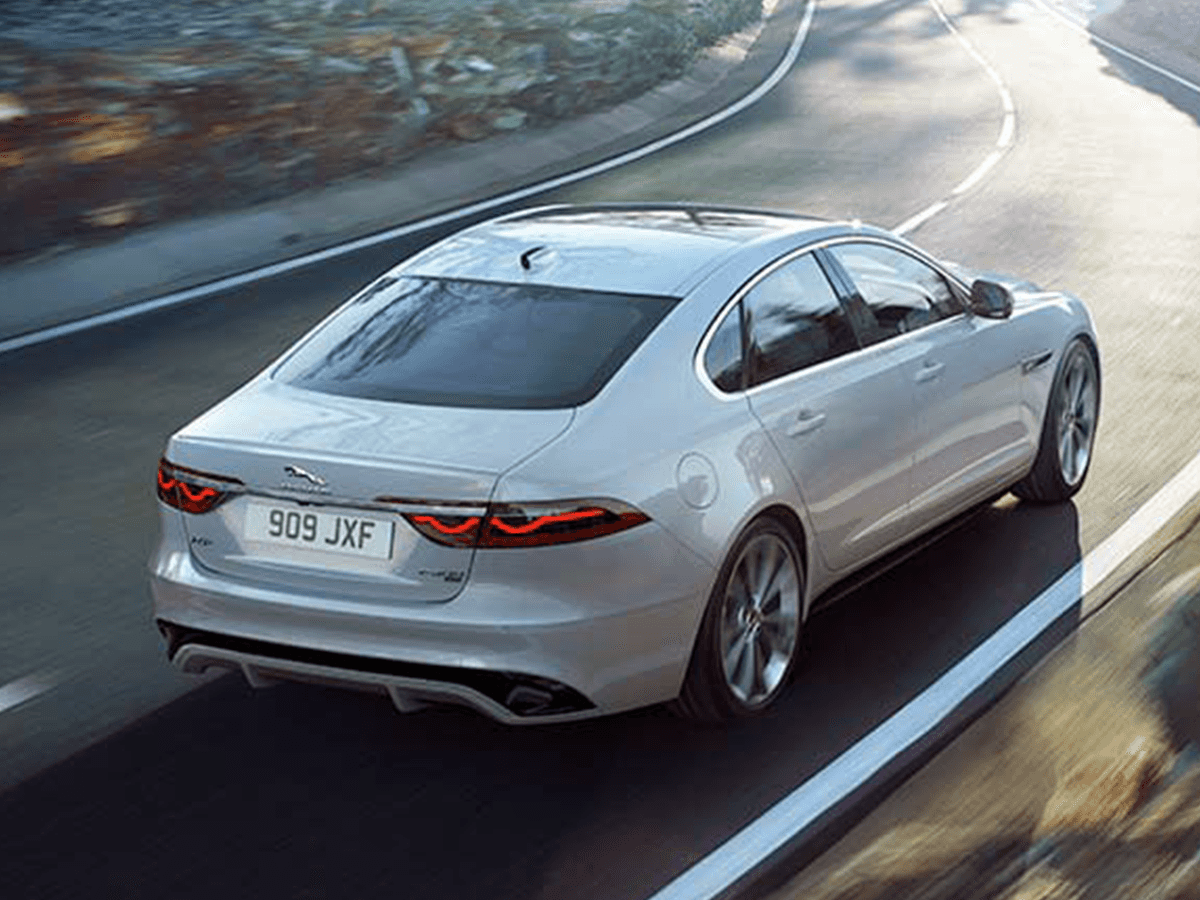 Engine and Vehicle Design
While both the 2022 BMW 5 Series and 2022 Jaguar XF offer a variety of engine types, each notably with diesel as an option, the performance of the XF standard engine reigns superior. Not only is this due to the Jaguar vehicle having greater fuel efficiency, but also more torque with 269 pound-feet for the XF and only 258 pound-feet for the BMW 5 Series. This difference in power can also be seen when comparing both luxury cars 3.0 L 6-cylinder engines: a measly 335 horsepower for the BMW model and thrill inducing 380 horsepower for the Jaguar model. Similar to the greater engine performance aspect of the 2022 Jaguar XF, is both its unmatched beauty and incomparable comfortable design. This is highlighted by availability for the stunningly sleek XF as a sedan or station wagon and thus additional cargo room than the BMW 5 Series.
Find your new XF at Jaguar Las Vegas in Nevada!
The 2022 Jaguar XF has all you want and need from comfort to practicality. Its intuitive technologies and refined design distinguish it from every other car on the market by providing a sense of luxury for the vehicle driver. Visit our dealership located in the heart of Las Vegas to schedule a test drive today and see how much better life can be with the XF model from the 2022 Jaguar lineup. With limited inventory, this opportunity will not last long. Call (702) 579-0400 to be one of the lucky few that gets to feel and see the true luxury of this vehicle in person.