2022 Jaguar F-TYPE vs 2022 Porsche 718 Cayman

Luxury driving experiences are proof that happiness is found in even the smallest of places. The Jaguar F-TYPE proves to be one of those places, time and time again. The mere feeling of a sleek body and powerful maneuver leaves drivers feeling controlled and confident, two emotions that see no compromise in the automotive world. The Jaguar F-TYPE features incredible dynamic performance made for an exhilarating ride, while the Porsche 718 Cayman is best fit for those who are not quite ready to leave the slow lane. Dive into this competitive comparison and learn more about why the F-TYPE model is right for you. View inventory today and visit Jaguar Las Vegas to test drive the all-new F-TYPE.
2022 Jaguar F-TYPE
Vehicle Name
2022 Porsche 718 Cayman
176" L x 74" W x 52" H
Dimensions
172-176" L x 71-72" W x 50-51" H
3,760 to 3,945 lbs
Curb Weight
3,034 to 3,227 lbs
City
17 mpg
Highway
24 mpg

Fuel Economy
City
21 mpg
Highway
27 mpg

Horsepower
444 - 575
Engine Type
5.0L v8

Standard Engine
Horsepower
300
Engine Type
2.0L 4-cylinder

8 speed automatic
Transmission
8 speed automatic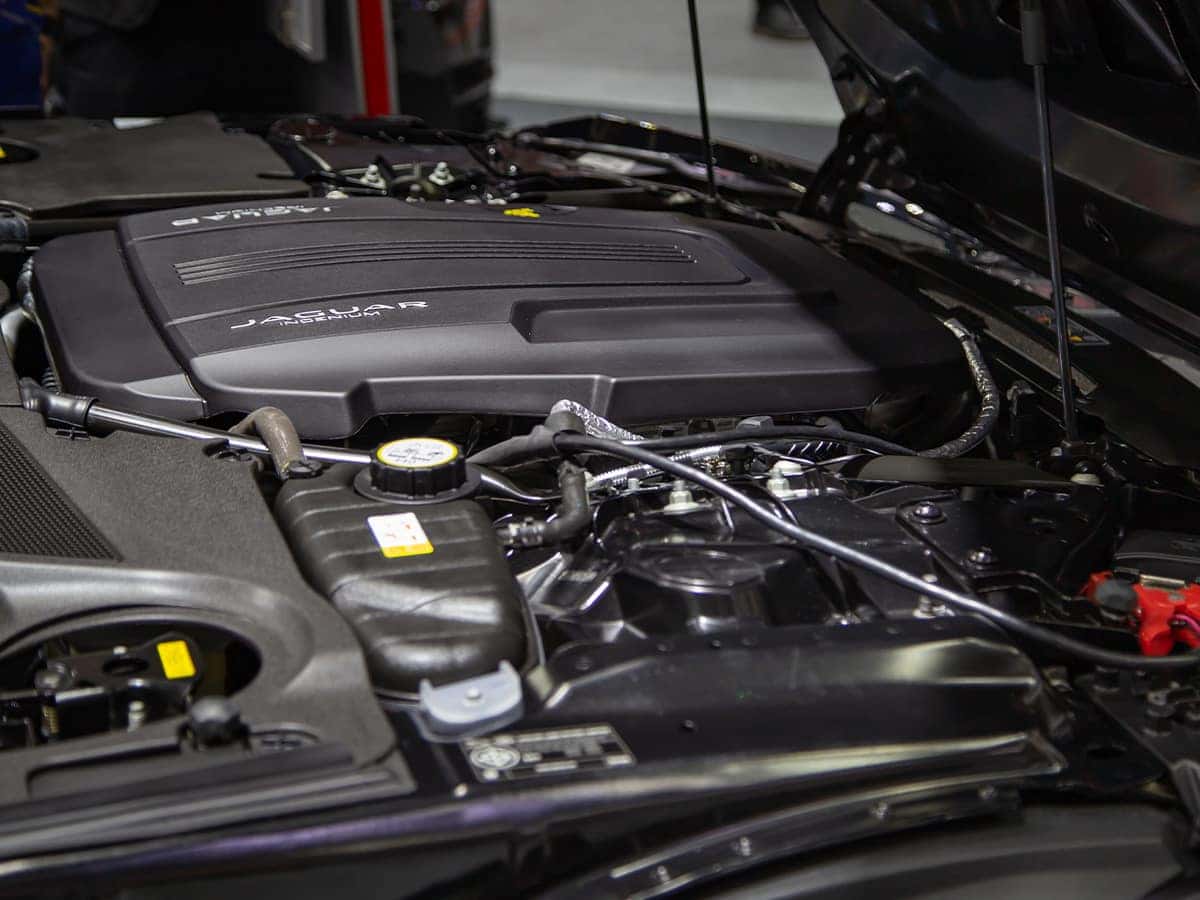 Engine, Transmission & Horsepower
The Jaguar F-TYPE packs an invigorating punch, coming in at 444 horsepower and 428 pound-feet torque. With ease and reliability, know that being behind the wheel quickly becomes an intoxicating experience. Moreover, the incredibly powerful 5.0 L V8 engine allows for the car to quickly excel from zero to 60mph in only 3.3 seconds. Additionally, Jaguar certainly kept buyer comfortability in mind when crafting the F-TYPE. Offered as standard with an 8-speed automatic transmission, it's perfect for those who enjoy the simple, yet necessary "shifts" in life. On the other hand, the Porsche 718 with only 300 horsepower and 280 pound-feet of torque, proves to be not as thrilling. Its 2.0 4-cylinder engine proves to be calmer and less powerful than the Jaguar F-TYPE, leaving the Jaguar far superior. For more information about the F-TYPE engine View Brochure today.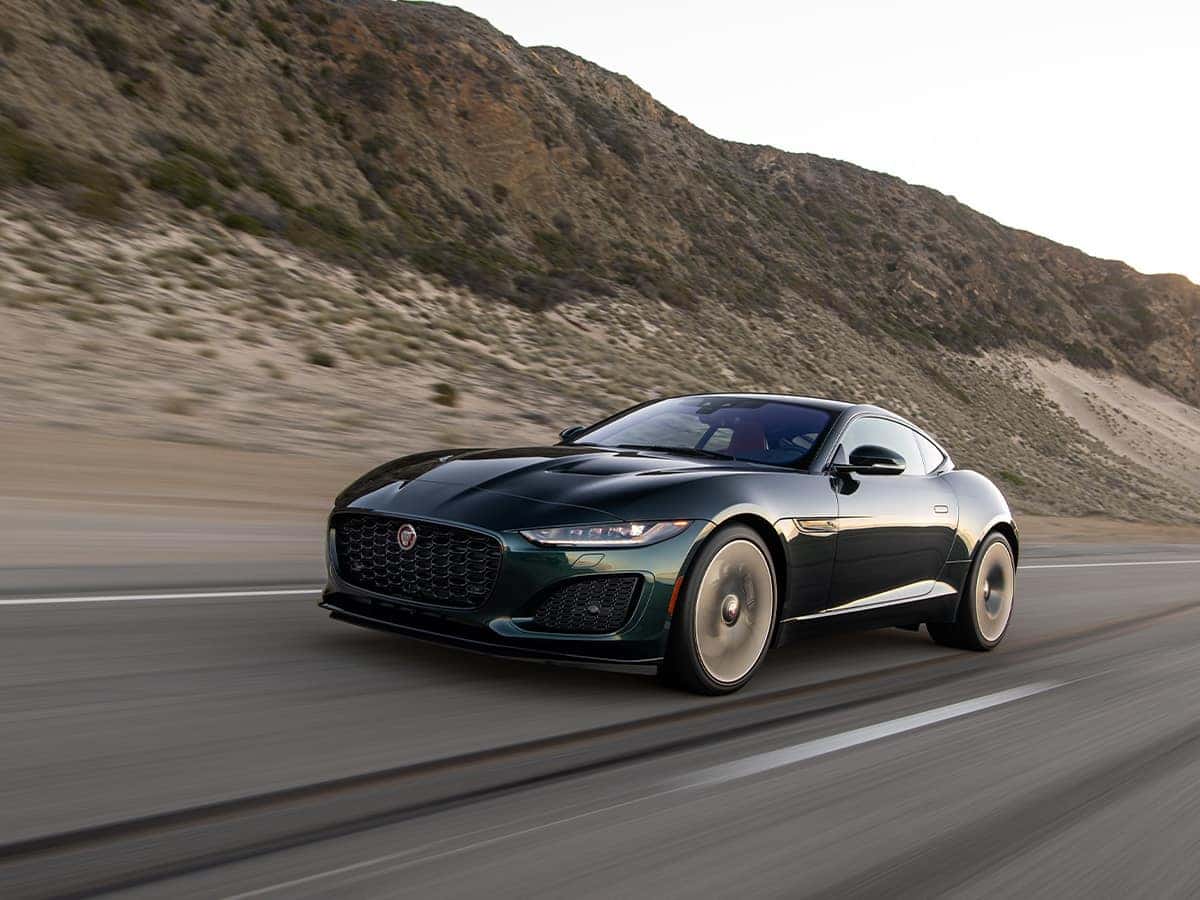 Safety & Drivetrain
Regardless of the sporty thrill the Jaguar F-TYPE undeniably offers, safety remains a top priority. The all-wheel drive maximizes traction in even the least desirable of conditions, ensuring that the unaccepted is always accounted for. Opposingly, the Porsche 718 Cayman does not offer all-wheel drive, often resulting in the handling of a vehicle suffering. Furthermore, the Jaguar F-TYPE includes a rear cross-path warning system, a lane departure warning system, and driver alert monitors to best keep drivers and passengers safe, all of which are not included in the Porsche 718 Cayman.
Find your new F-TYPE at Jaguar Las Vegas in Nevada!
The 2022 Jaguar F-TYPE is designed for those who are looking for luxury, practicality, and drive. Its safety features and groundbreaking power surpass the competition, making it a highly desirable vehicle. Visit our dealership located in the heart of Las Vegas to schedule a test drive today and explore the 2022 F-TYPE at your earliest convenience. With limited inventory, this opportunity will not last long. Call (702) 579-0400 to experience driving the Jaguar way.